Here is the latest food news from Oakland. In this issue: A popular bagel spot is targeting Uptown, Grand Lake is getting a specialty beverage store and Grand Lake is losing an Italian-American restaurant.
openings
Uptown
Wise Sons (1700 Franklin St.)
Photo: Andrew C./Yelp
Wise Sons, San Francisco's Jewish deli, will open its first store in Oakland in September.
As reported by Eater SF, Wise Sons took over the room's current resident, Beauty's Bagel Shop, earlier this month. The two bagel suppliers have been friends for more than a decade when both were pop-ups, and with the pandemic, "we believe this partnership will make our entire business more resilient," they wrote in a statement on Wise Sons' website.
The biggest aftermath of the merger will be a new bagel recipe that brings together the styles of the two companies, as well as the addition of Wise Sons favorites like latkes, pastrami and babka to the menu.
While Beauty's original Temescal location continues to operate under its old name, the Uptown location becomes the seventh Wise Sons. In addition to its four locations in San Francisco, the deli has outposts in Larkspur (currently temporarily closed) and Tokyo, Japan.
Grand Lake
Alkali Rye (3256 Grand Ave.)
Photo: Mike L./Yelp
Grand Lake has a new specialty beverage store and tasting room with an emphasis on alcoholic and non-alcoholic beverages, as well as beverages made by women, queer and colored people.
As the chronicle reports, Alkali Rye is led by Oakland-born Jessica Moncada-Konte and Kori Saika Chen, alumni of Chez Panisse and Red Bay Coffee, respectively. You are taking over the former Alchemy Bottle Shop, which was silently closed last December.
While Alkali Rye is primarily focused on artisanal spirits, wines, and beers, there are plans to offer a full matcha and espresso bar (Chen owns a matcha import shop) and sell some housewares and snacks to accompany his products.
The shop is currently open from Tuesday to Sunday from 11 a.m. to 6 p.m. for socially distanced surfing. Customers can also pre-order by calling (510) -488-3637 or emailing them. An online shop is coming soon.
Closures
Adams Point
Mama (388 Grand Ave.)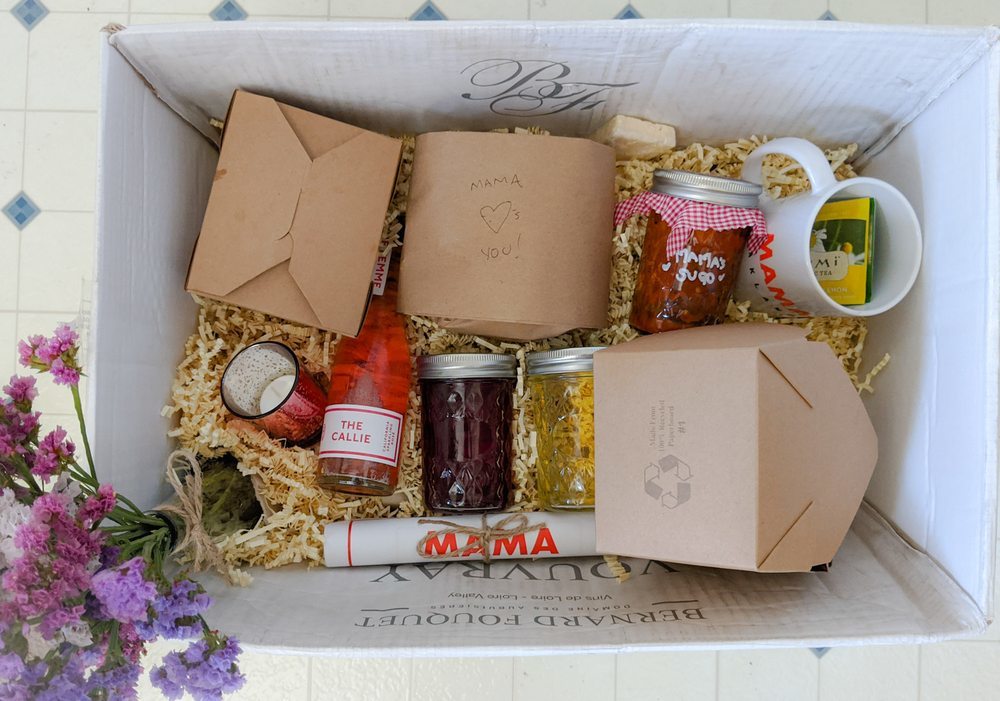 Photo: Jeannette W./Yelp
After about a year in business, the Italian-American restaurant Mama will close its doors for the foreseeable future.
Mama was a result of the neighboring Bay Grape wine shop, owned by married couple Stevie Stacionis and Josiah Baldivino. Named after Stacionis' grandmother, it serves a casual prix fixe menu of pasta and a wine list drawn from Bay Grape's wide selection.
In May, the couple decided to turn around and turn mom into a take-out-only business selling meatball subs and other Italian sandwiches. They planned to continue this model after the pandemic, but the sale could not cover their costs.
Now the couple will close mom at the end of this week, "said Salvag[ing] What we can do while eating in anticipation of a hopeful, eventual reopening is safe and noticeable again. "
Guests can drop by this Wednesday through Saturday from 12 noon to 3 pm for one last "sandwich on the spot", a chopped salad or a cup of fresé. You should order online in advance, where you can also order a "date" night set "with salad, pasta and cannoli for two.
Bay Grape will remain open after mom closes; The opening times are Wednesday through Sunday from 12 p.m. to 7 p.m. The shop does not allow browsers, but helps with the selection of a bottle via "door opening order". You can also order online in advance for collection.
We rely on reader tips! Do you see something interesting while out and about? Write Hoodline and we'll try to find out what's going on: (415) 200-3233.