Here is the latest food news from Oakland. In this edition: Adams Point gets a new takeout serving burritos, tacos and tortas. A modern American diner is on its way to Uptown. and a number of Oakland restaurants are returning to dine-in with outdoor-only seating.
opening
Adams Point
Comal next door (550 Grand Ave.)
Photo: Cassie Z./Yelp
Popular Mexican spot Comal in Berkeley now has a sequel near Lake Merritt. Called Comal Next Door, it debuted on Monday in the former home of Barlago, which closed last spring.
According to the Chronicle, owners John Paluska and Andrew Hoffman originally planned to convert the space into a bar. But with the demand for Mexican cuisine during the pandemic, they have focused on a takeaway menu that highlights the hits: burritos, bowls, tacos, tortas, grilled elote, and a tijuana caesar salad.
To drink there are bottled beer, Aguas Frescas or 16-ounce bottle cocktails like Jack Satan (reposado tequila, hibiscus, Infierno tincture and lime). Orders can be placed via the take-out window or for delivery.
"In these unusual times, it is gratifying to continue our mission in new ways," says the restaurant's website.
Uptown
Daughter's Diner (326 23rd St.)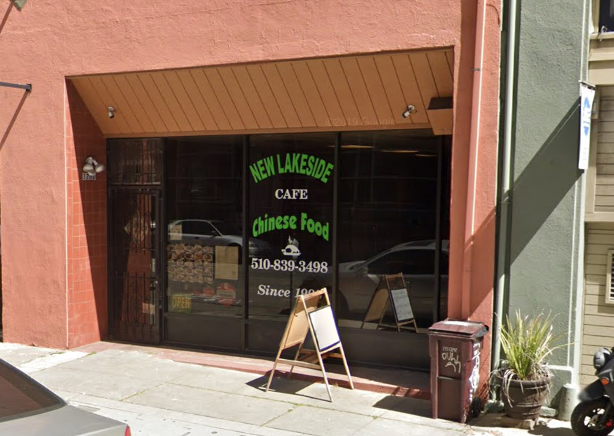 Photo: Google Maps
Comal isn't the only restaurant in Oakland spinning around due to the pandemic. At the beginning of this year Justyna and Keven Wilson took over the former space of the Chinese restaurant New Lakeside Café to turn it into a high-quality American comfort food spot.
Daughter's Diner, named after her three-year-old, would have sold items like Gougére breakfast rolls, inspired by Keven's decades of cooking at high-end restaurants like RN74 and Perbacco.
But as Berkeleyside reports, the pandemic has changed everything, and the Wilsons are now planning to switch to counter-service operations. The focus will be on American ready-to-eat convenience foods, with a small selection of staples such as milk, eggs and bread available for pickup.
If it opens in August, the Daughter's Diner may also have a small amount of outdoor seating for those who prefer to enjoy their food al fresco.
To update
Outdoor dining during the shelter-in-place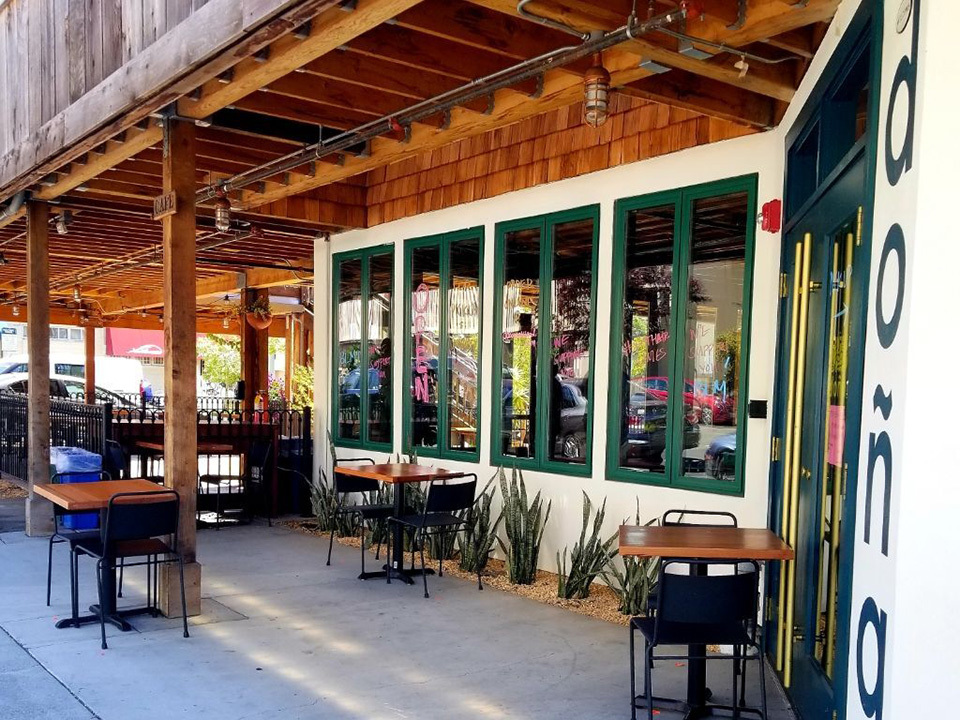 Dine al fresco in Doña. | Photo: Albertino M./Hoodline Tipline
As we reported last week, Alameda County allowed restaurants to resume outdoor dining on Friday. About two dozen local restaurants have participated so far, some of which have drastically expanded their outdoor space and dining options to make it work.
For example, Doña on Piedmont Avenue has made room for nearly 90 socially distant seating on the patio and deck, while breweries like Line 51 and Original Pattern have partnered with grocery vendors to feed the drinkers al fresco.
Read these guides from Berkeleyside and the Mercury News to find the Skinny anywhere you can eat out in Oakland right now.
Many thanks to our tireless tip Al M.! Did you notice a new addition (or subtraction from) to the Oakland nutritional landscape? Drop a tip and horizontal photo at (415) 200-3233 and we'll take care of it.