Here's our round-up of the latest Oakland food news. The only local bakery outpost in Oakland has closed, East Oakland has a new Caribbean restaurant, and Downtown has a new donut shop.
Closed
Rockridge
The Bakery (5500 College Ave.)
Photo: La Boulangerie / Yelp
Berkeleyside reports that after two years in the neighborhood, Boulangerie de San Francisco has closed its Rockridge outpost – its first and currently only location outside of SF.
The local bakery mini-chain also has six locations in San Francisco. Five are open for takeout, delivery, and outdoor seating, while a sixth is closed in the financial district. A new location is also planned for Irvine in Southern California.
A company spokesman did not immediately respond to a request for comment on why the cafe was closing. Berkeleyside confirmed the closure with one employee, and the location has also disappeared from the company's website.
La Boulangerie is the spin-off of the former La Boulange, which founder Pascal Rigo sold to Starbucks in 2012. After Starbucks closed the brand in 2015, Rigo was able to reopen a handful of its locations under the new name.
"We really wanted to be in Oakland," said Katie Solinger, director of operations at La Boulangerie, to Hoodline when the Rockridge location opened in 2018.
The space is currently available for rent on LoopNet, priced at approximately $ 12,000 per month. The landlord aims for a rental period of 5 to 10 years.
to open
East Oakland
CocoBreeze (2370 High St.)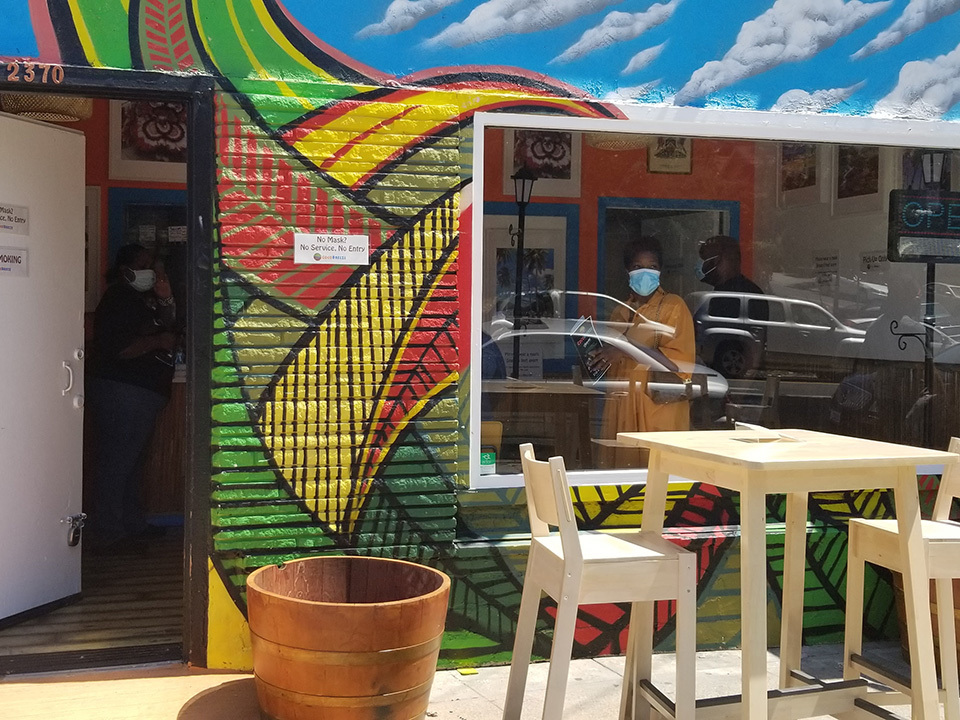 Photo: Sonja B./Hoodline Tipline
Hoodline tipster Sonja B. informed us about the debut of CocoBreeze, a Caribbean restaurant in East Oakland.
The restaurant and bakery are run by Annabelle "Ann" Goodridge. According to CocoBreeze's website, Goodridge is a graduate of Laney College of Culinary Arts who started a catering business serving traditional Caribbean and American dishes.
On the menu, customers can expect Caribbean favorites like Jamaican patties, jerk chicken, and saltfish with dumplings. There is also a wide range of vegan options – think grilled tofu with vegetables and vegetarian rice, or curry tofu with creole rice.
In addition to food, CocoBreeze sells superfood smoothies and tropical drinks like soursop, sorrel, and peanut punch. Vegan baked goods are also available.
As the new restaurant goes into operation, the opening times are limited: Wednesday, Friday and Saturday from 11 a.m. to 8 p.m. There is a small amount of outdoor seating, or you can order take-out by calling (510) 479-3270.
Downtown
Downtown Deli & Donuts (414 14th St.)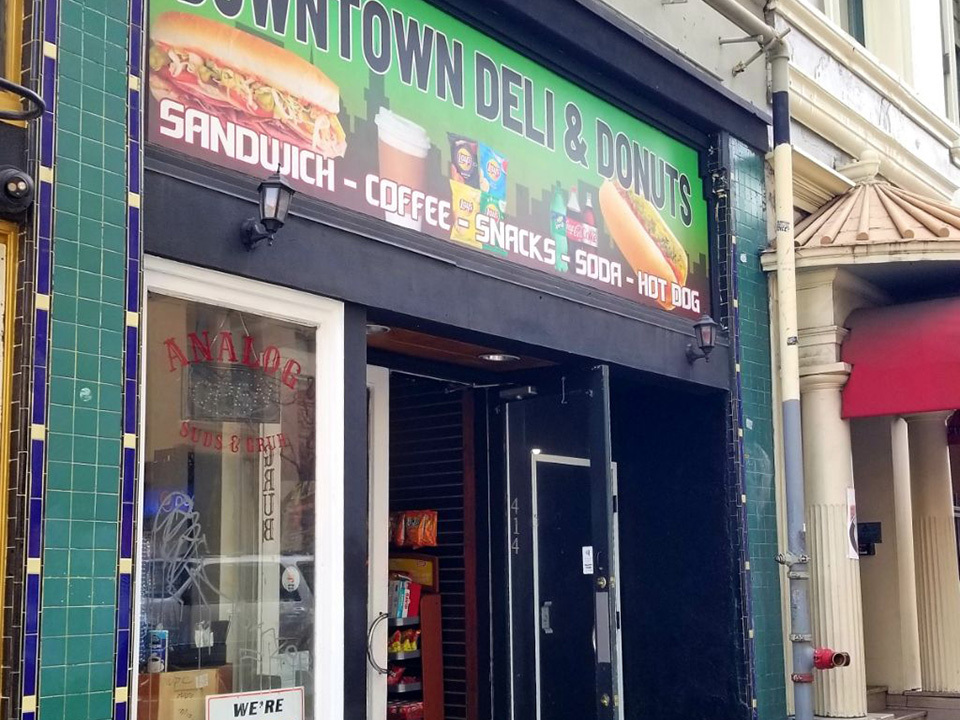 Photo: Albertino M./Hoodline Tipline
Hoodline's experienced tipster Al M. made us aware that the former home of the vegan-friendly restaurant Analog, which closed in February, has found a new buyer. Analog closed in February.
Downtown Deli & Donuts, as the name suggests, offers a selection of donuts and deli sandwiches (turkey, tuna, roast beef or pastrami). Also on the menu: hot dogs, fries, nachos and soft drinks.
One block from 12th Street Oakland BART station and near several office buildings, the company caters to "people who work in the area," Al said.
Many thanks to our tipsters Sonja B. and Al M.! Did you notice a new addition (or subtraction from) to the Oakland nutritional landscape? Drop a tip and horizontal photo at (415) 200-3233 and we'll take care of it.