Intensive Chocolate Course by the Food Craft Institute // by Joon Oh

Andrew Chin

Local foods used to be a rarity, something passionate hobbyists used to do in their spare time. Now it seems like every grocery store is worth its supplies of salt, for example jam that was canned in Alameda, beer that was brewed in Oakland, or even popcorn that was (seriously) popped in Concord.
How did the Bay Area transform into this wonderland of small-batch artisanal food? Surely the creative, passionate, food-obsessed population deserves a lot of credit. But the Food Craft Institute also deserves a nod for its behind-the-scenes role in pumping this fountain of foodie passion.
Established in 2011 in Oakland, the educational institution began with a specific mission to create and nurture new small and medium-sized food businesses such as breweries, chocolate shops, and cafes. The founders came up with the idea in 2009 when they noticed something new was happening in the food industry.
Ally DeArman, director of the Food Craft Institute, said, "2009 was seen as a year that many of these great pillars of the Bay Area food scene were taking off. They began to go to places like Blue Bottle Coffee and Magnolia Pub and Brewery But you'd see a lot of other small food companies – people who make whoopie pies or Korean soul food – struggle. "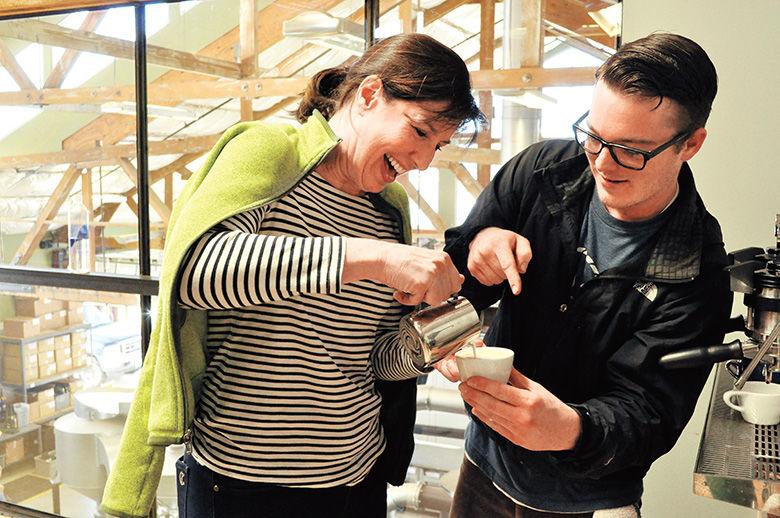 Barista demo with the Food Craft Institute // Courtesy of the Food Craft Institute
Most of the time, the problem wasn't with the food, but with the business side of things and dealing with the bureaucratic tightrope walk in the food industry. Hence, the Food Craft Institute's curriculum has always devoted as much class time to practical matters – financial management, business operations, fundraising, pitching – as it does to making food. According to DeArman, the idea was to expand the pool of successful food crafting businesses in the Bay Area by offering assistance in the form of courses, often taught by local industry leaders.
The Food Craft Institute celebrates its fifth anniversary in November and can already boast an impressive track record. DeArman estimates that nearly 40 percent of the 200+ students who took classes either started their own food business or upgraded existing businesses. See for yourself its success by checking out some of the many East Bay businesses run by alums from the Food Craft Institute below.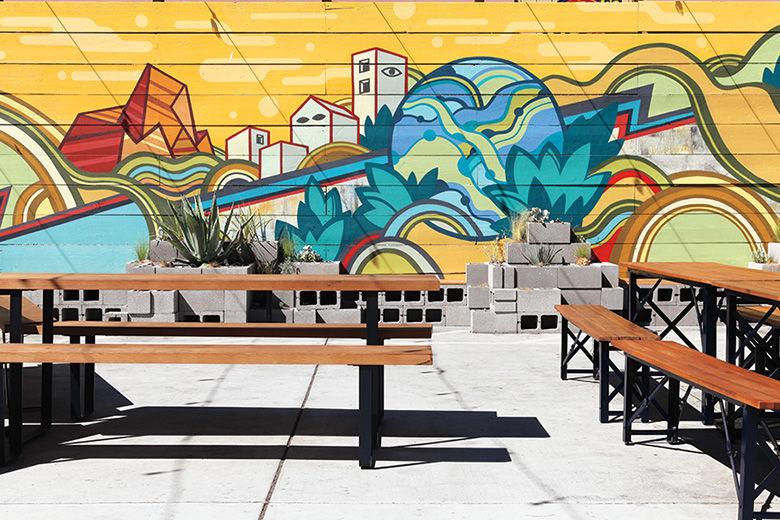 Temescal Brewing // by Mollie Copans
Temescal Brewing
Sam Gilbert took the "Business of Beer" course at the Food Craft Institute in 2013 with the idea of ​​opening a production brewery. Last June, he launched Temescal Brewing, a production brewery / taproom / beer garden that immediately became popular in trendy North Oakland. The brewery focuses on light, easy-to-drink beers such as Pilsner and Saisons. temescalbrewing.com.
Pop Mama Pop!
Kathleen Hackett first started making non-GMO popcorn from her Concord home for friends. After completing the Business Intensive course at the Food Craft Institute, she officially started Pop Mama Pop! in 2012, and it now has wholesale accounts at local breweries, cafes, businesses, and recording studios – including Canvas and Cabernet in Walnut Creek and Epidemic Ales in Concord. Hackett plans to open a new "pop shop" near Pleasant Hill before the end of the year. popmamapop.com.
Alameda Fruit Co.
Talk about local. The "Marmalade Mamas", also known as Andrea Leal and Jennifer Crane, only source seasonal products from Alameda for their homemade jams and jams. Since taking Business Operations courses at the Food Craft Institute, they have ramped up production and their products can be purchased online. alamedafruitco.com.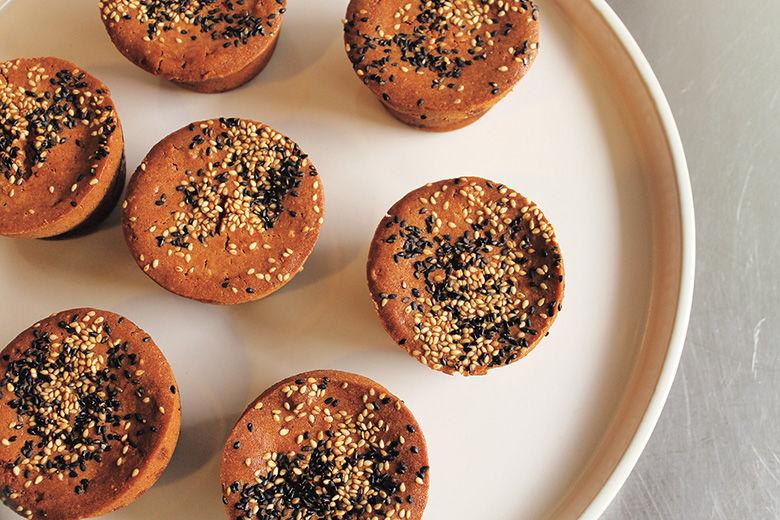 Sam's Patisserie // by Raymundus Butarbutar
Sam's patisserie
The autodidact Samuel Butarbutar, who was born and raised in Indonesia, set himself the goal of combining Asian flavors from his childhood with French-style pastries. He started throwing pop-ups in the East Bay a few years ago, and his creations – including his signature mochi muffins – sold out so regularly that he was able to rent commercial kitchen space from the Catahoula Coffee Company in Berkeley. You can find his popular baked goods there and in several other places in the Bay Area. facebook.com/samspatisserie.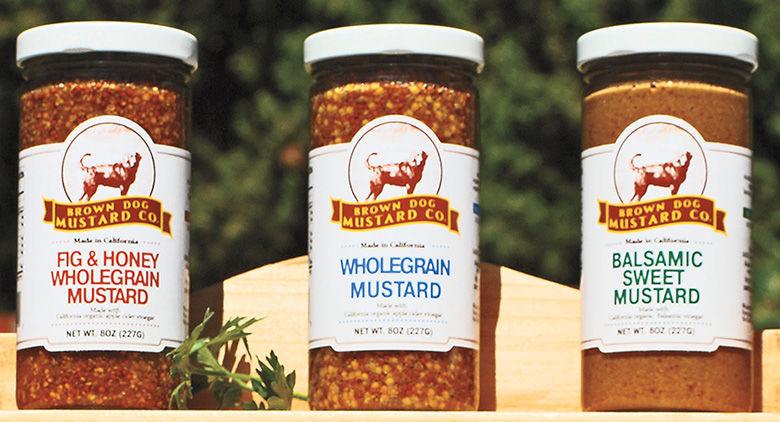 Brown Dog Mustard Co. // by Victoria Mille
Brown Dog Mustard Co.
Over the past few years, Scott and Victoria Miller have made whole grain mustard from the ground up using organic Californian vinegar and olive oil. They saw steady growth after completing the Food Craft Institute's Business Intensive course in 2014: the following year they moved to a new manufacturing facility in Clayton, and that year they released a new line with three different dijons. Their mustards are sold in grocery stores across the East Bay, including Diablo Foods and Berkeley Bowl. browndogmustard.com.
Try this
Just in time for its fifth anniversary, the Food Craft Institute is moving to a new headquarters in Oakland: the room on the second floor of Forage Kitchen, a coworking kitchen area for chefs and craftsmen. The Food Craft Institute takes the opportunity to expand its range of one-day public workshops on topics such as butchery, coffee roasting, and fermentation, designed for both amateur hobbyists and hardcore professionals. You can find a 2017 timetable on the November website at foodcraftinstitute.org/courses.